Student debt is no joke. Neither is not knowing how to do your own taxes.
Having basic knowledge of personal finance – how to save, invest and spend your hard-earned money wisely – is quintessential to living a happy, debt-free life. Make smart financial moves in your 20s by reading these 6 books, and reap the benefits for decades to come.
"The Money Book for the Young, Fabulous, and Broke" (Suze Orman)
Orman brings every 20-something out of financial oblivion with this book on how to tackle any financial issue coming their way.
From credit card debt to paying off your student loan  and buying your first home, Suze Orman explains in easy to understand language the most critical financial issues modern youth is plagued with.
"Common Sense on Mutual Funds" (John Bogle)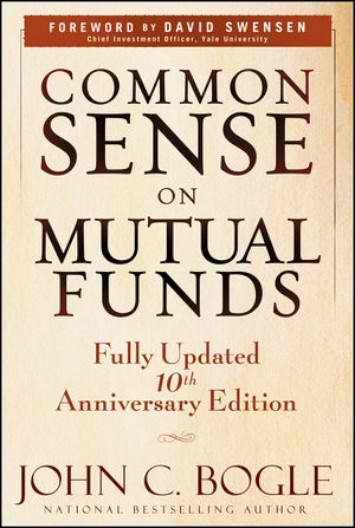 Grab the 10th anniversary edition of "Common Sense on Mutual Funds" to learn how to invest in mutual funds effectively. Mutual fund pioneer John Bogle shares some useful strategies on mutual funds investing and alternative investments people can consider to increase their wealth.
"Value Averaging" (Michael Edleson)
This is a sought-after strategy shared by Michael Edleson on how to increase your wealth and boost investment returns as well as making come true any financial objective you set your eyes on.
It's perhaps the only investment manual you will ever need to read.
"Your Money: The Missing Manual" (J.D. Roth)
J.D. Roth offers a comprehensive financial plan on how to tackle any financial issue in your life: debt, insurance, retirement accounts, credit scores and everything else in between. It's a book you will value greatly as it will help you achieve personal financial sustainability and health.
The book provides practical advice on investing, spending, and saving your money as well as tips for eliminating and getting out of debt, making good use of credit, and learning how to implement smart decision-making tools when it comes to investing money on various assets.
"The Millionaire Next Door" (Thomas Stanley and William Danko)
A life-changing book, "The Millionaire Next Door" puts your personal finance into perspective. A series of tips that anyone can follow will help you adopt healthy financial habits. Although some of the advice may seem obvious, such as "spend less than you make" and "choose what you will do for a living very, very wisely," the sage advice accompanying the tips will help you adopt and adapt them to suit your personal lifestyle.
There's no magic formula or luck involved for becoming wealthy and powerful. It boils down to following some solid financial advice, and Stanley and Danko highlight this in their book.
"Why didn't they teach me this in school?" (Cary Siegel)
This book offers you 99 tips, advice, and lessons on how to manage your personal finance like an expert.
Yes, it's all key facts your teachers should have taught you but didn't bother (or weren't allowed) to. It's okay though, because you can learn everything you need to know in a single read.
Siegel is a retired business executive who wanted to offer his children sage financial advice. However, once he started his financial management project he realized there are millions of other young people who could benefit from his collection of financial management tips. We couldn't agree more. We need all the financial advice we can get.